World's Greatest Shooting Gallery Target Auction
The Legendary Richard and Valerie Tucker Collection
Saturday, September 26th 2020
Folk Art | Americana | Arcade Antiques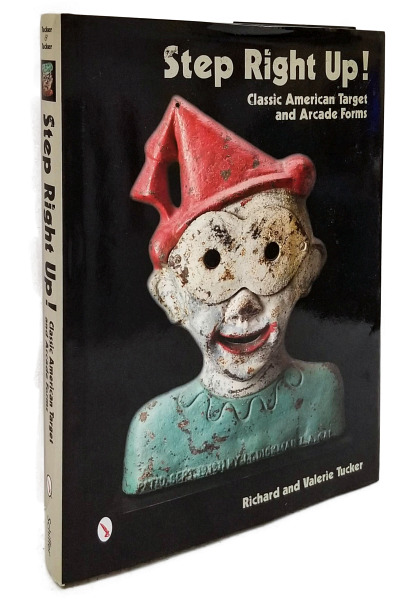 The Tucker Collection includes American Furniture and Accessories in old paint, exceptional Folk Art, Americana and an unrivaled collection of Figural Iron Shooting Gallery Targets from the early 20th Century.
The book 'Step Right Up' Classic American Target and Arcade Forms published by Schiffer Publishing in 2014 is a compendium of the Tucker Collection with its many 'only-known' or 'one-of-two-known' examples headed for the auction block.
Whether you see these iconic American figures as Folk Art, Americana or Arcade Antiques, their charm and sculptural impact make them statement pieces worth acquiring for any setting.
In February, Richard took us on a tour of his collection.
View it here: