Live Un-Cataloged Warehouse Auction
Live Auction
Sunday, January 28th, at 12:00 pm CST
Held inside
529 W Lone Jack Lee's Summit Rd, Lone Jack MO 64070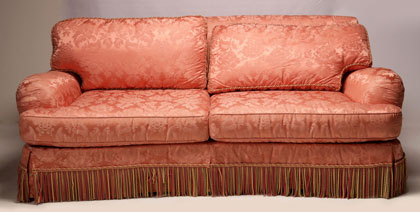 This item has been withdrawn from the auction.
Join us for preview:
Sunday, January 28th, doors open at 10am
A wide variety of items from storage and the balance of several small estates.
Royal Bayreuth 
Irish Belleek
Art Glass 
Tons of Prints, Paintings and Photographs
Antique tools 
Toys and Collectibles 
Lace and Textiles 
Victorian Art Glass 
Flint and Pattern Glass
Antique Lamps and Lighting 
Antique and Vintage Dolls 
Victorian Silver Plate 
Lionel Train Set
Mission and  other Furniture 
A Few Bits of Gold Jewelry
A Hoard of more than 150 Modern Cameras and Accessories: Argus, Asaki, Canon, Mamiya, Minolta, Nikon, Pentax, Rolleiflex, Super Tak, Vivitar, Voigtlander. [Click here for a list of offered cameras]
Much More!